What Is Hair Smoothing?
Hair smoothing or smoothening is a temporary chemical treatment aimed to treat unruly, frizzy, and unmanageable hair. It uses a formaldehyde [1] solution to saturate your hair strands, which is then dried out and set in a straight position with the help of a flat iron. The procedure smoothes out the hair, and removes frizz and dryness. It is a quick fix for someone considering hair straightening.
Unlike hair straightening, hair smoothing doesn't alter the structure of the hair drastically. Instead it removes frizz and dryness, and smoothes out your hair that lasts up to 6 months or more, depending on your hair care. It is a quick fix for someone considering hair straightening. However, it doesn't help you get poker straight hair.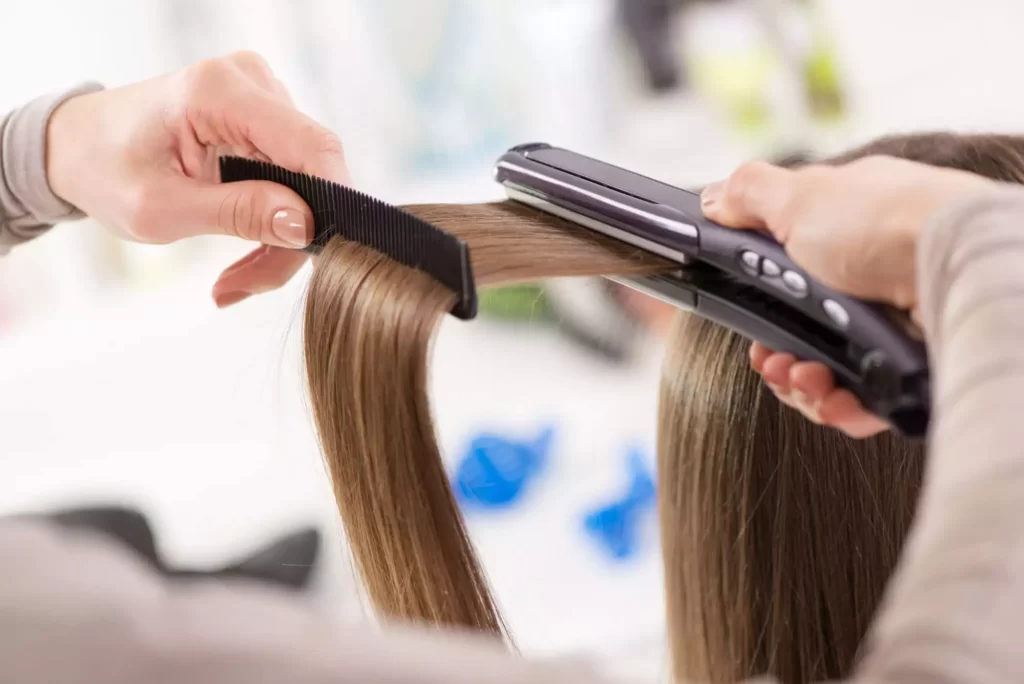 What Are The Different Hair Smoothening Techniques?
A. Blow Drying
If you're late for a party or meeting and need smooth hair instantly, blow drying is the best option. It gives you smooth and manageable hair but the results last until your next hair wash. It works well for wavy and curly hair. Use a good heat protectant spray before starting.
B. Straightening
Straightening is usually done with a flat iron and the results last for a day. You can achieve super soft and straight hair. Again, remember to use a heat protectant spray so you don't end up damaging your hair.
C. Traditional Relaxers For Hair
This treatment removes frizz and smoothens the hair. It is most suitable for wavy and slightly curly hair. The results can last up to 4-6 months. If you have a sensitive scalp, go for relaxers like guanidine hydroxide and calcium hydroxide.
D. Keratin Treatments
Keratin is a hair protein that gives hair its strength. Keratin treatments are divided into brazilian blowout, keratin treatment and cysteine treatment.
Brazilian blowout  is popular for a reason. It is compatible with bleached hair too. It gives hair a smooth and shiny finish which is otherwise not possible with chemical relaxers.
Formaldehyde solution is applied to the hair, is dried and straightened using a flat iron. The solution breaks down the hydrogen bonds in keratin molecules of the hair. The alignment of the keratin filaments is disrupted and when the hair is set using a flat iron, the strands fit in perfectly to look smooth and shiny. This process takes 3-5 hours.
Cysteine treatment uses formaldehyde free keratin treatments that do not pose side effects and extreme heat hazards.